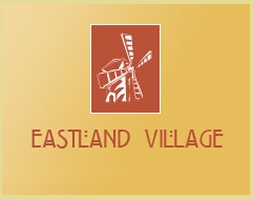 You no longer have to choose between the competing attractions of intown living and the calm serenity of the suburbs. With all that Atlanta has to offer in terms of shopping, entertainment, culture, and fine dining, city living is a feature homeowners concede in even the finest suburban communities. Eastland Village offers the best of both worlds in form of townhouses on a heavily wooded lot within a privately gated community. This is city living without the bustle or the commute. Grocery shopping is a mere 5 minute walk away, and the rich experience of midtown Atlanta life a mere 8 minutes drive away.
Inspired by San Francisco's painted ladies of the mid 17th to early 18th century, the houses provide the latest in modern appliances & finishes, including a gourmet kitchen with granite counters, selective hardwood flooring, and individual private garden lots, coupled with a range of on-site amenities like hiking swimming and a mini putting green.
Welcome to Eastland Village. Where Architectural Elegance and Urban Design Meet.